Who Is Medeologix?
Medeologix is a development center and manufacturing company located in Taiwan and California and is founded with the goal of helping Medtech companies around the globe go from concept to mass-produced devices by providing our engineering know-how and a full design and manufacturing integration. As a result, we are able to produce advanced devices of highest quality at extremely competitive prices and with great efficiency.
One-Stop Shop for an Unparalleled Customer Experience
As customer projects progress and begin to require additional services, Medeologix is able to provide hassle-free procurement and management services for you to streamline your manufacturing needs. Every customer will work with a dedicated point-of-contact who will provide timely responses to your requests and inquiries.
Why Is Medeologix Unique?
Medeologix brings creative engineering solutions for components, subassemblies, and finished products. Our family of companies specializes in medical tubing, medical balloons, and catheter technology for minimally invasive surgical procedures. With many medical device specialists under the Medeologix brand, we are able to provide highly-integrated and streamlined production services with full product lifecycle management to meet requirements of all kinds.
Factory area: 34,000 sq.ft.
Component, sub-assembly, and finished device manufacturing
ISO Class 7 (Class 10000)
clean room – 4,000 sq.ft.
Well educated workforce
Small- to high-volume manufacturing
Competitive cost
Reliable and Streamlined Quality Management System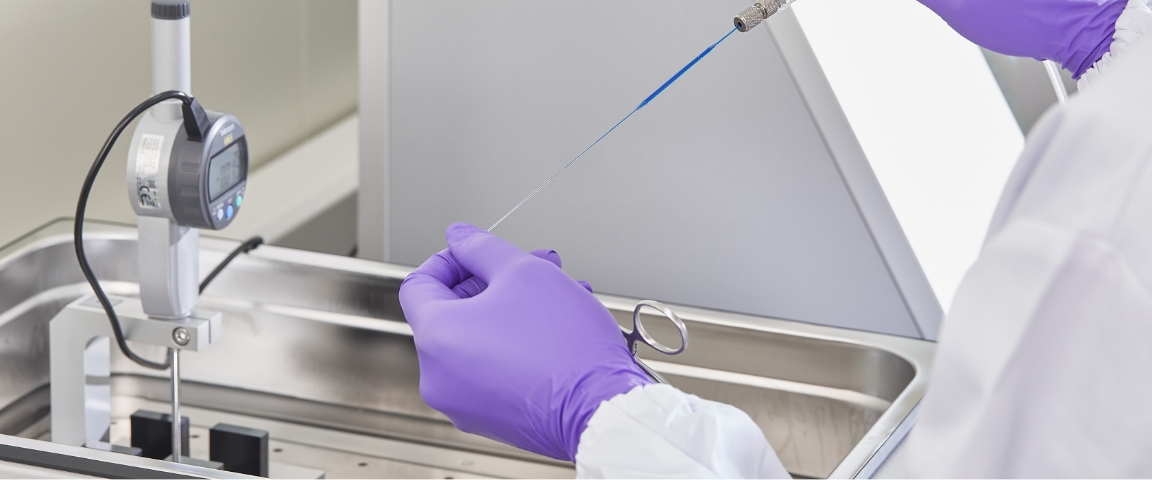 24/7 Warehouse Management
Multi-disciplined team to manage and track your projects
Our Vision
Medeologix's vision is to bring together leading medical technology leaders from around the world to create a global medical device supply chain which will in turn produce time and cost efficiency through synergy. Together we can provide integrated engineering and competitive production solutions for global medical device customers, while being both agile and responsive to our customers' needs.