With 19+ years of experience in medical device manufacturing, Second Source Medical provides engineering and quality excellence for clients' success in product development, regulatory approval, time-to-market, and mass production.
Engineering

Manufacturing

Quality

Functional Prototypes Fabrication


Design Control (Verification and validation)
Design for Manufacturability
Process Development & Optimization
Fixture/Tooling

Packaging and Sterilization Test Method Validation

Seamless Transfer

High Performance/Specialty Components

.Microcatheter(1F) .Balloon

.Braiding Wire

.Hydrophilic Coating

.Extrusion .Molded Parts

Finished Product Assembly

.Lot Build for DVT/Clinical Study .Lot History Record

FDA-Registered & Audited CM

ISO13485:2016 Certified
Catheter Fabrication Processes

Insert/Over Molding
Metal, plastics, and catheters can be inserted and molded into a single unit for improved performance and unique attributes.
Hot Die Necking
The tube is pulled through the heated die and reduced to a defined diameter.
Precisely repeatable lengths.
Lamination
Lamination is the process of melting the inner and outer jacket materials together to form a composite catheter shaft.
Expertise in multi-durometer tubing lamination.
Hydrophilic Coating
Improve the lubricity and reduce the surface friction to catheter tubing.
Durable and biocompatible.
Braiding
Single and multi-durometer options available.
Different variations of braid density and configurations.
Coil Winding
Different variations of size, diameter.
Different materials (stainless steel, nitinol, fiberglass, carbon fiber, nylon, etc.)
RF Tip Forming
Different tip configurations (conical tip, step tip, bullet tip, soft tip fusion, beverled tip and many more) on a wide range of tubing size and materials.
Hot Air Bonding
Flexible thermal bonding of catheter tube of dissimilar materials or braided to non-braided section.
Reflow of outer jacket tubing over braided or non-braided inner tube.
Radiopaque Marker
Placement and swaging of Au, Pt/Ir, Pt, Ta, Pd radiopaque marker bands.
Catheter Testing
Second Source Medical has a strict quality assurance system to ensure all our catheters meet stringent safety, efficacy, and quality standards according to their intended use and labeling. We offer comprehensive catheter testing services which adhere to ISO standards, ASTM Standards, and FDA guidance documents.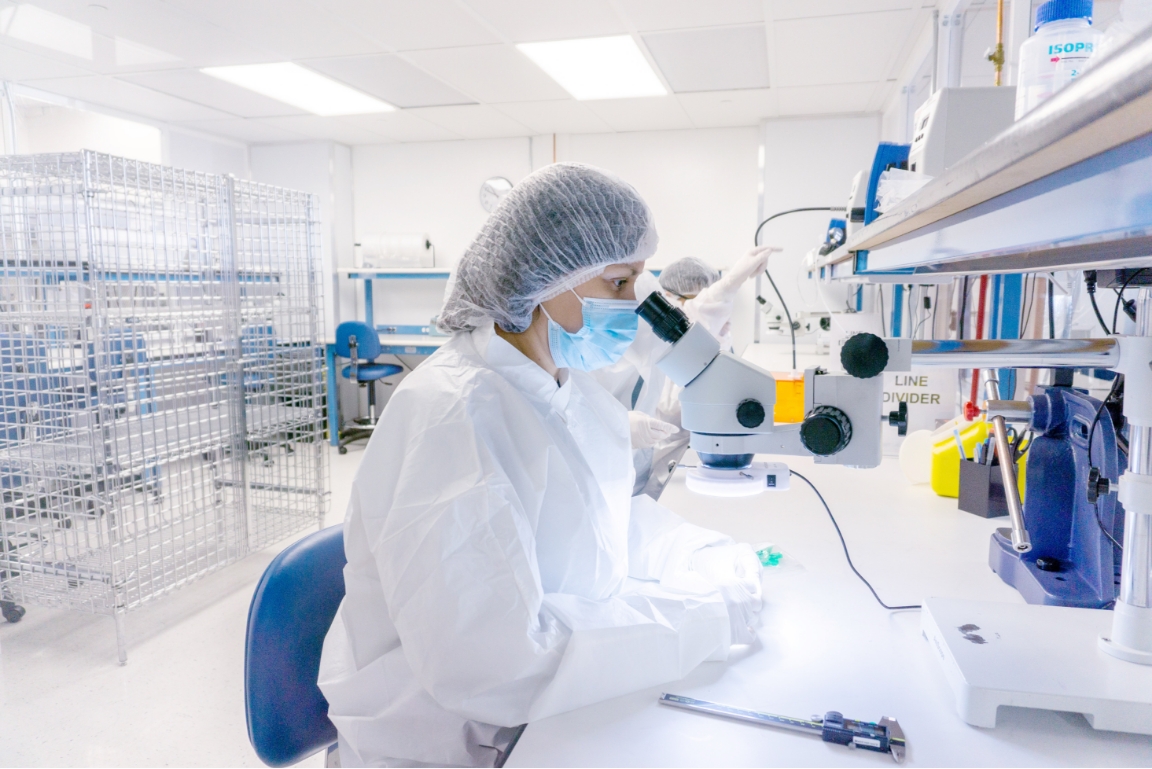 Bending Testing
Tensile Testing
Pushability & Trackability Testing
Radial Force Testing