Why Choose Medeologix?
Medeologix brings creative engineering solutions for components, subassemblies, and finished products. Our family of companies specializes in medical tubing, medical balloons, and catheter technology for minimally invasive surgical procedures. With many medical device specialists under the Medeologix brand, we are able to provide highly-integrated and streamlined production services with full product lifecycle management to meet requirements of all kinds.
Vertical Integration
With
One Stop Service
Contract Design
Concept Development
Technical and Clinical Expertise
Product Design & Development
Rapid Prototype
Contract Manufacturer
ISO Class 7 Cleanroom
Competitive Cost
Accelerated Time to Market
What We Offer
Medical Tubings
Multi lumen tubing
Multi layer tubing
Thermoplastic tubing
Braid- and coil-reinforced tubing
Complex tubing extrusion
Medical Balloon
Medical balloon development
Medical balloon testing
High pressure/strength balloons
Balloon catheter design
Balloon pleating and folding
Catheter Technology
Balloon catheter
IV catheter tubing
Delivery catheter and devices
Shafts
Component molding
Secondary Operations & Assembly
Full-service outsource provider
Medical device assembly
Packaging & labeling
Sterilization management
Supply chain management
We Are Flexible To Meet All Your Needs
Rapid Design and Prototyping
Have an idea? Need a facility to see it through? Medeologix can help design your own products to demonstrate proof of concept.
Pilot Production
Medeologix can assemble your products with you involved at every step of the way.
Scale-Up Production
With comprehensive solutions on the path to mass production, we can support your growth and optimization by increasing efficiencies and reducing costs.
We Provide Global Support!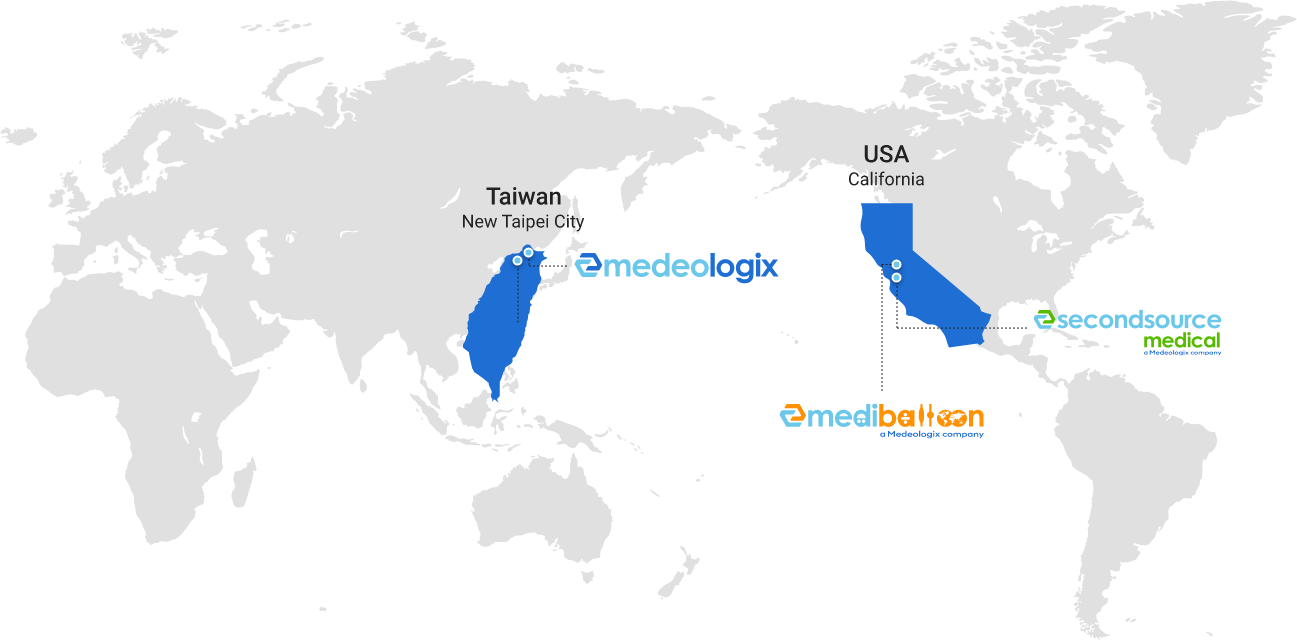 Medeologix has manufacturing facilities globally including a state-of-the-art mass production center in Taiwan. This manufacturing hub provides unparalleled cost advantages, efficiency and service for all our clients. Our family of companies in the California Bay Area and Taiwan works seamlessly together to provide a one-stop shop for the global Medtech industry.